OUR AVIATION TRAINING ASSOCIATE
JetsKEY in association with JATS (Jordan Airline Training and Simulation) brings the best of Pilot Simulator training to INDIA. With DGCA complaint Aircraft TYPE RATING training for Pilots.JATS has differentiated itself as a high quality, professional aviation training center in the MENA region. JATS offers a comprehensive range of training programs and courses for cockpit, cabin crew and aviation technical professionals. The company offers a pleasant aviation training experience, covering scheduling, assist with hotel accommodation, free transportation between hotels and JATS, and a friendly meet and greet at the airport)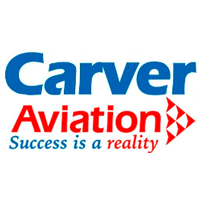 OUR PILOT TRAINING PARTNER
Academy of Carver Aviation Pvt. Ltd., Baramati. JetsKEY and Carver Aviation work in tandem to create greater awareness in the areas of general aviation, commercial aviation and hobby flying. Both the companies share an innate passion for the aviation industry and nurture a common goal of taking aviation in all its facets to the masses.
OUR TRAINING SOLUTIONS AND CONTENT PARTNER
Mandevco International is one of the worlds leading human capital management organizations, servicing a multitude of clients with a profound presence in countries such as the UK, UAE, Bahrain, Saudi Arabia & Kuwait. JetsKEY Corporate Training is associated with Mandevco International in order to bring forth more effective training, coaching and mentoring techniques, jointly developed training programs, customized content development and Mandevco certified training programs to corporate India.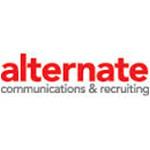 OUR RECRUITMENT PARTNER
Alternate Communications is a global leader in recruitments with a worldwide presence and hiring reach. JetsKEY along with Alternate hope to ensure that every trainee at JetsKEY gets a multitude of opportunities for placements within a wide spectrum of industries and companies, both domestic and global.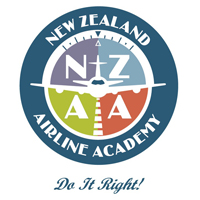 NEW ZEALAND AIRLINE ACADEMY
JetsKEY in association with New Zealand Airline Academy. NZAA have two decades of experience helping international students choosing the right program and training.It has high safety and security consciousness. New Zealand Airline Academy offers a comprehensive range of courses which includes Private Pilot Licence(PPL), Commercial pilot licence(CPL), Instrument Rating(IR), Instructor Rating(C Cat), and Frozen ATPL(FA). Keeping in mind the huge growth in the field of aviation, New Zealand Airline Academy helps to educate and train ethically strong next generation aviation professionals to be the global leaders in the industry.
GEOID CONSULTANCY PVT LTD

Air JetsKEY in association with GEOID consultancy specialises in professional Surveying & Mapping, providing Complete GIS Solution to our clients with Airport Survey, Helipad Survey, Helideck Survey, Topography Survey, Mapping & GIS requirements. We use the 'state of the art' advanced technology dual frequency DGPS (Differential Global Positioning / GNSS System), Total Station, customized GIS solution. We offer our cost effective quality services to Government, Semi Government, Private Organizations & Corporates all over the globe, with high speed and best in class accuracy.