Welcome to Air Jetskey Aviation" WE ARE ONE OF THE LEADING BUSINESS AVIATION CONSULTANT
Welcome to JetsKEY, a Premier Training Services and Placement Company.
JetsKEY was conceptualized keeping in mind the training needs of the industry and the scarce availability of high quality training for these sectors. Our formative objective is to provide high quality, cost effective and result oriented training solutions which directly translate to skill augmentation, bridging the gap between available human resource and what the industry demands.
JetsKEY is established keeping in mind the training needs of the high-end services sector and the scarce availability of high quality training for professionals. Our formative objective is to provide cost-effective, tailored solutions to professionals, which conform to the needs of the industry.
We are a brand that believes in moulding the right talent by empowering individuals with skills that create opportunities. We constantly seek to impart quality training in a fun environment. Our brand value lies in our core commitment to excellence.
We help create a smart and skilled workforce which conforms to the needs of potential employers.
UPCOMING INTERVIEWS
Aviation Jobs. View all the job opportunities we are offering and apply for job.
VIEW DETAILS
POPULAR COURSES
ALL TOP COURSES WE OFFER
Airline cabin crew training is a comprehensive course offered by Jetskey Aviation and Professional Training which helps you to be a part of spectacular Aviation Industry. Aviation sector offers a wide range of career choices.
An Aviation professional needs to be professional, friendly, and courteous with excellent Personality, Good communication skills and attention to details. Being familiar with Basic Cabin Crew Training is an added advantage. This course has been designed as one of the specialized courses which give an excellent insight into the aviation sector.
If you have a keen interest and motivation to be an airline professional, this course will help you to polish your abilities and will become the first step towards a successful career in Aviation.
DURATION
3 Months (Two hours/ day – 4 days /week)
ELIGIBILITY
12 + / Equivalent
The Aviation and Hospitality Course Offered by Jetskey Aviation  Professional Training is designed keeping in mind the rapid growth in the Aviation, Hospitality Customer Service Sectors.
JetskEY announces its association with Carver Aviation, Baramati, as their partners in creating greater awareness and propelling the aviation training sector to greater heights, promoting Commercial flying training, Private and Hobby flying along with a host of other value added services jointly offered by Carver Aviation and JetsKEY.
AIR CHARTERS
JetsKEY aspires to become a leader in Private Charter flight services. Customer Satisfaction & punctuality are the key virtues that have made us a leading name in aviation services.
AIRCRAFT SALES
JetsKEY Aircraft Acquisition and Consignment Services offers the best services in providing end to end co-ordination services , negotiations & purchase agreements. We are a brand that believes in moulding the right talent
OUR AVIATION TRAINING ASSOCIATE
JetsKEY in association with JATS (Jordan Airline Training and Simulation) brings the best of Pilot Simulator training to INDIA. With DGCA complaint Aircraft TYPE RATING training for Pilots.JATS has differentiated itself as a high quality, professional aviation training center in the MENA region. JATS offers a comprehensive range of training programs and courses for cockpit, cabin crew and aviation technical professionals. The company offers a pleasant aviation training experience, covering scheduling, assist with hotel accommodation, free transportation between hotels and JATS, and a friendly meet and greet at the airport)
NEW ZEALAND AIRLINE ACADEMY
JetsKEY in association with New Zealand Airline Academy. NZAA have two decades of experience helping international students choosing the right program and training.It has high safety and security consciousness. New Zealand Airline Academy offers a comprehensive range of courses which includes Private Pilot Licence(PPL), Commercial pilot licence(CPL), Instrument Rating(IR), Instructor Rating(C Cat), and Frozen ATPL(FA). Keeping in mind the huge growth in the field of aviation, New Zealand Airline Academy helps to educate and train ethically strong next generation aviation professionals to be the global leaders in the industry.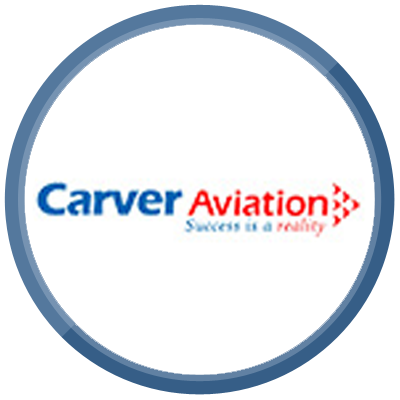 OUR PILOT TRAINING PARTNER
Academy of Carver Aviation Pvt. Ltd., Baramati. JetsKEY and Carver Aviation work in tandem to create greater awareness in the areas of general aviation, commercial aviation and hobby flying.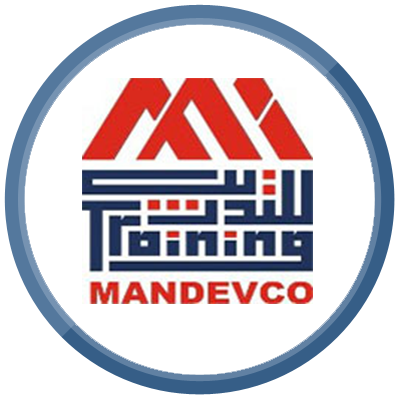 OUR TRAINING SOLUTIONS AND CONTENT PARTNER
Mandevco International is one of the worlds leading human capital management organizations, servicing a multitude of clients with a profound presence in countries such as the UK, UAE, Bahrain, Saudi Arabia & Kuwait.
OUR RECRUITMENT PARTNER
Alternate Communications is a global leader in recruitments with a worldwide presence and hiring reach.